The Project
To design a mobile application and web interface that will sync with the client's total knee-replacement medical device. The mobile application will be used by surgeons to track the recovery progress of their patients through remote monitoring. This mobile application will act as the gateway between the patient's tracker and the database. The web interface will be used to track the progress of multiple patients.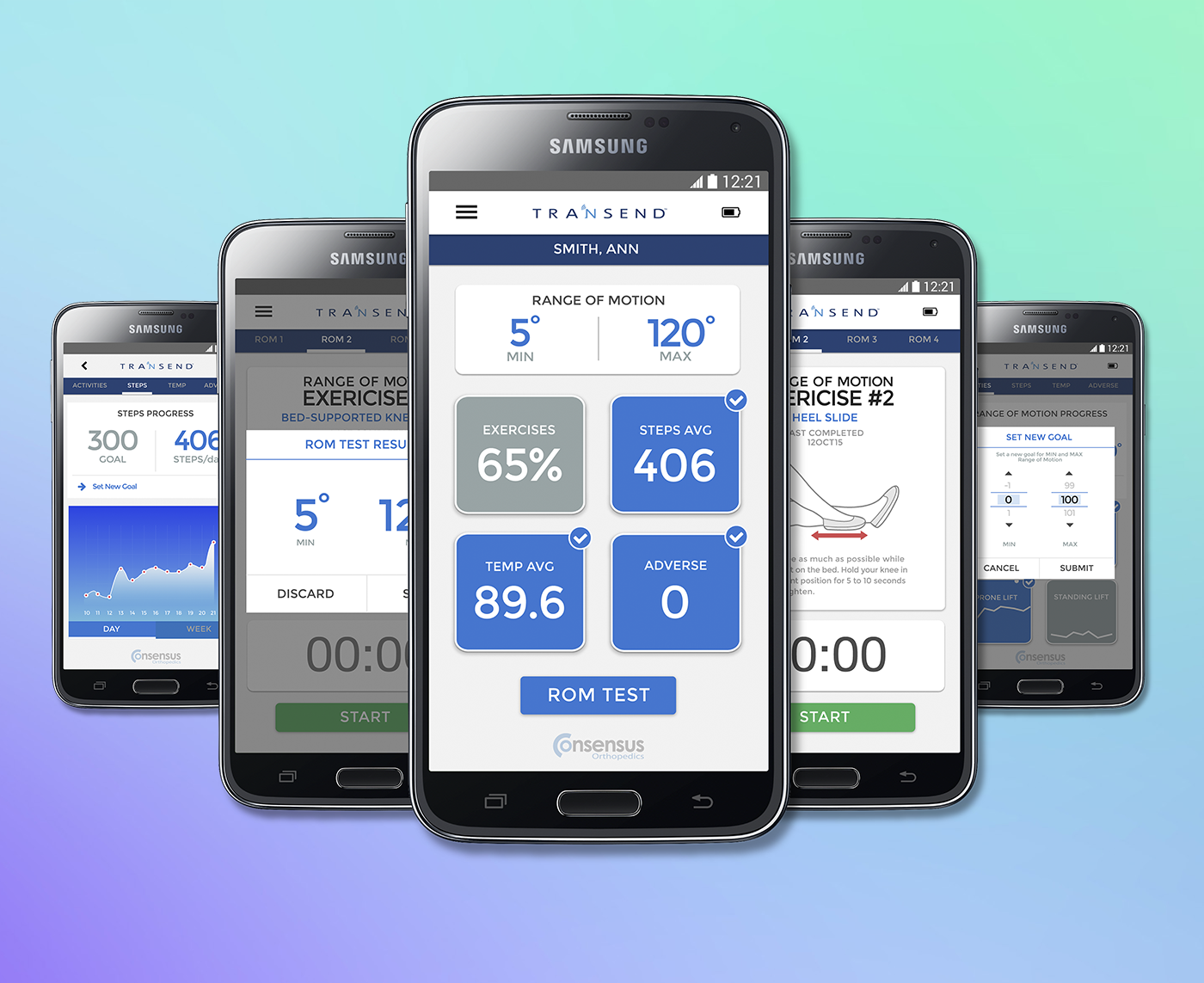 The Solution
Create a viable Mock-up that utilizes Consensus branding and a streamlined user interface to target non tech-savvy Orthopedic Surgeons.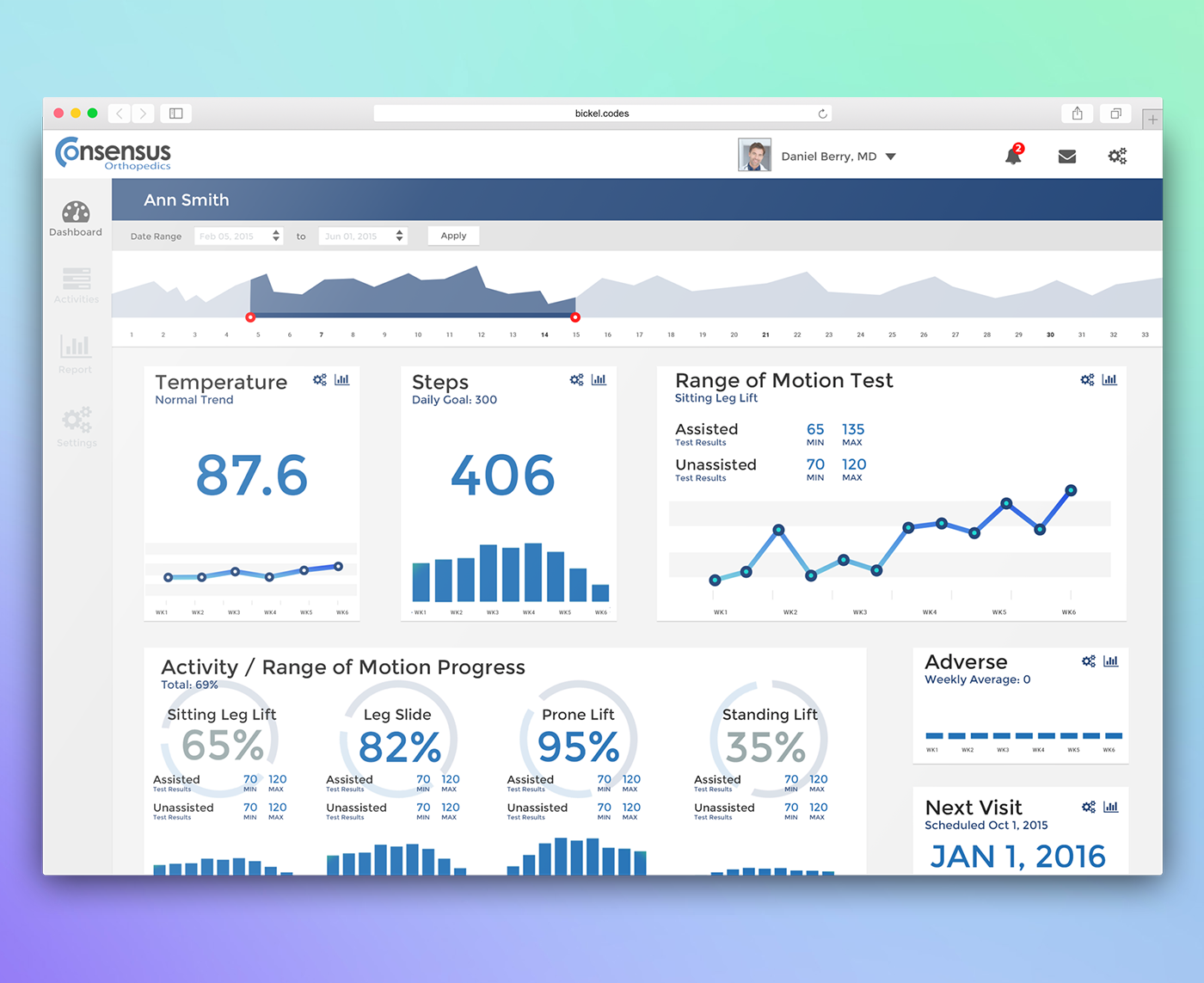 The Process
As the lead designer for this project, it was my responsibility to design the UI for the Tracpatch App and Web Dashboard. My main goal was to make the interface as easy to use as possible, and I achieved this by using large buttons on the main dashboard that were easy targets to push, but also displayed snapshot data from the patient. The buttons will become a light grey color if the goal was not accomplished in that particular field. This allows the surgeon to quickly view data while not having to take too much focus away from the patient.