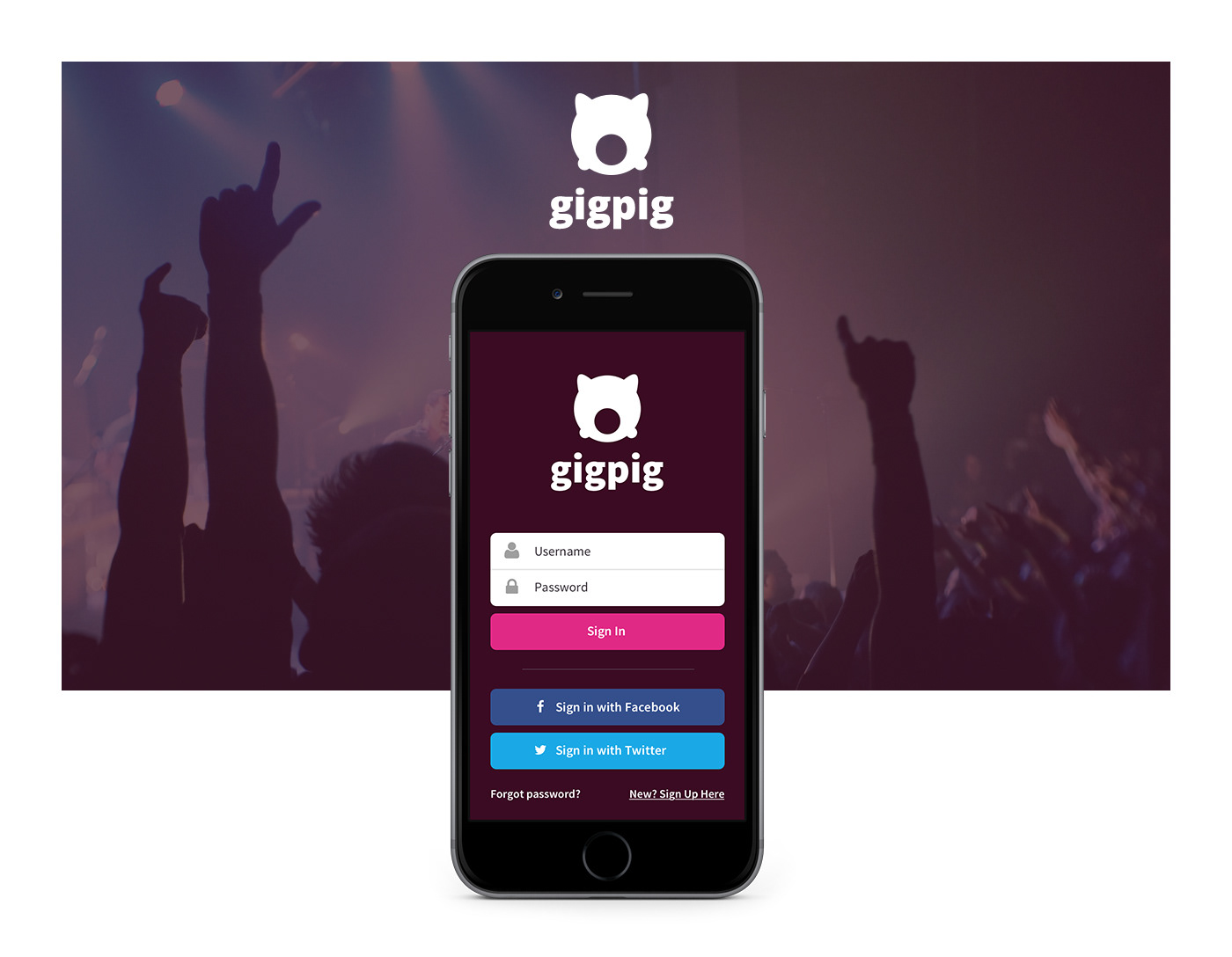 I wanted to create an app that allowed users to find concerts in their area. Living in Sacramento, CA, I found it hard to find when and where local bands were playing.  As a concert photographer is was especially frustrating having to search through the multitude of different blogs and websites to find show listings near me. Other apps and websites allow me to see when more established bands are playing, but there was nothing local for smaller, underground artists.
The idea of Gigpig is to empower the average local concert goer. The app allows users to answer: "Are there any shows tonight?". Gigpig was designed to give users a quick and easy way to scroll through local events.
But what do they

sound

like?
More than just a show listing, each show description comes with a playlist of the bands playing that show. When the modern concert goer see's a local show, they want to know what the band sounds like. Gigpig eliminates the Bandcamp profile search.